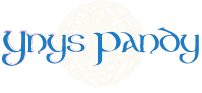 Ynys Pandy - Self catering holiday cottage - Testimonials
Personally we love Ynys Pandy, and it seems our guests think our self catering holiday cottage is pretty special too. Our Visitors' Book is full of praise and we've chosen a few that, we think, say it all.

"Beautiful house in a fabulous location for lots of adventures and exploring. We were so glad of such a great home from home, and comfy bed to return to, after many days out....... climbing Snowdon, visiting Portmeirion, Zipline Velocity, cycling the Mawddach trail, Beddgelert and Sygun copper mines. Our one and half year old just loved the freedom of the back garden and fields, and we all enjoyed our welsh cakes and tea on arrival. Thanks for a super holiday and a setting to make great family memories. "

"Ynys Pandy is an absolute treat. We have LOVED our time here. The cottage is so well equipped, beautifully clean and has made our stay with our little kids easy. And to top it all the weather has been AMAZING! Thank you for organising it for us! We hope to return one day."

"Another lovely week at Ynys Pandy. It continues to rate as our favourite holiday rental, so pleasing in every way and so much thought and care in the detail. Our annual visit is always a highlight of our year. Amazed to see bluebells/stitchwort blooming and excited to see the first two swallows of the season on Good Friday. Sad to be departing tomorrow but we're already looking forward to next year! Thanks so much Tom and Bren!"

"Our first visit! A lovely welcome, very clean and well equipped, comfy beds and everything we needed. It was wonderfully quiet here and we had a brilliant holiday. Thank you Bren and Tom "

"We have had a lovely week and been blessed with good weather. The fresh flowers and welsh cakes were most welcome on our arrival. Your cottage is beautifully equipped and maintained, its a real home from home. We have been to Portmeirion, on the railway and to Abersoch. Black Rock sands is a must for the less able (as you can take your car onto the beach) and dogs. Thank you for a wonderful stay."

"A breath of Fresh Air! Thanks Tom and Brenda."
Why not look at our Availability calendar and decide when you can come and experience Ynys and the surrounding area yourselves.